Once stamped, I water colored in the image, using a
small brush
, and a little glass of water, rather than the provided water brush. That's just my preference for tools. I was quite happy with the watercolors. I haven't used a lot of different brands, and recently have mostly been using pencil watercolors, so I was really happy with the creaminess, and pigment in these.
And that's the card for today. Simple and straightforward, but that little bear is so freaking adorable, he didn't need anything else!
Thanks for stopping by!
Supplies Used**:
Use this easy list to find the products I used in my projects. (Contains affiliate links - where I earn a commission from purchases made from my links, at no cost to you. Your support helps me keep this blog going, and continue to create - Thank you! Affiliates and disclosures can be found here.) Please note, when possible, I try to offer multiple sources for the items I use. Products with two or more logos - underneath, or on the side, give you options of where to purchase, in case the item has sold out at one shop. To visit the first store, click on the photo of the item. To visit the second (or greater) source, click the logo for the second shop - you will still be taken directly to the product.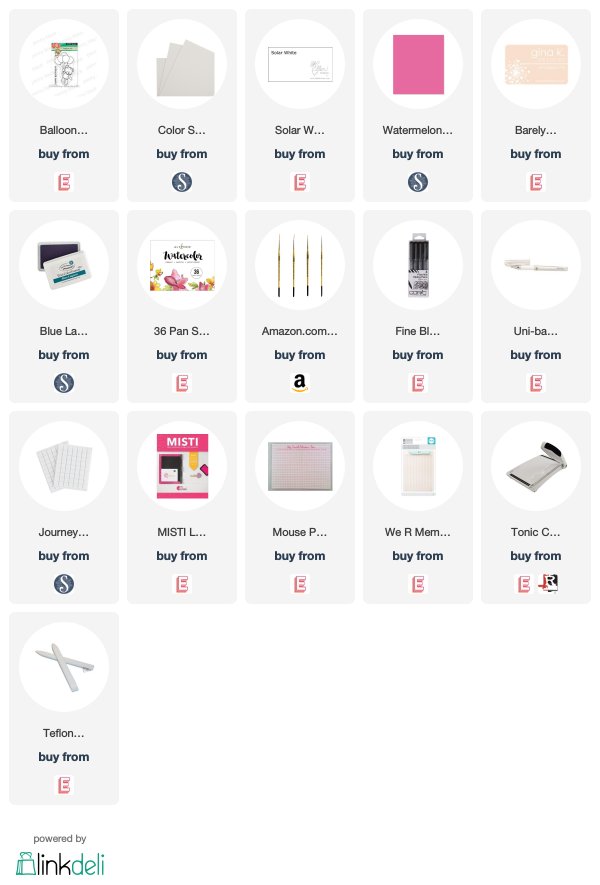 **If a particular item I used was out of stock when I was preparing my post, or the item I used was discontinued, I have provided a link to a similar item - that is available - when a substitution would not affect the card design.